We were blessed with the weather again for the fun fly on Sunday 17th July. Absolutely stunning day and a good attendance. We welcomed some of the newer members who had an opportunity of meeting others they had not met.
We had our second Oke Stik pylon racing event and this time there were only 2 crash outs. So we are getting better (except the author). Gary Bridgewater is the proud winner of the new monthly trophy for the Champion Oke Stik pylon racer.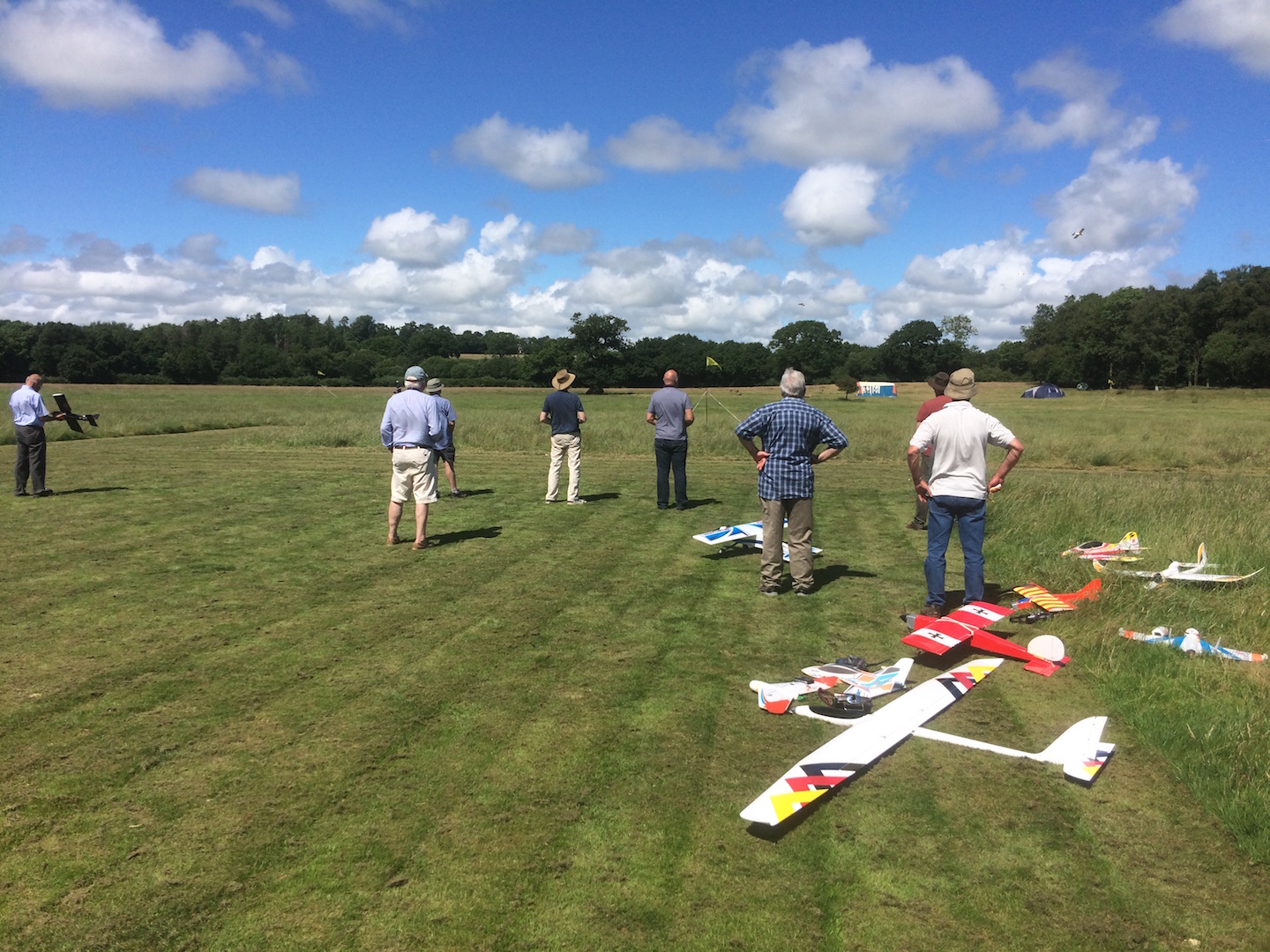 Well done Gary. There are some competitive club mates coming to take it off you next month mate.
Another round of the Last Man Down glider competition was also held. Once again Dave Allin dominated with his new dream machine with a time of 10 minutes off a 30 second motor run. I hear rumours that some members are plotting to get equipment to match yours Dave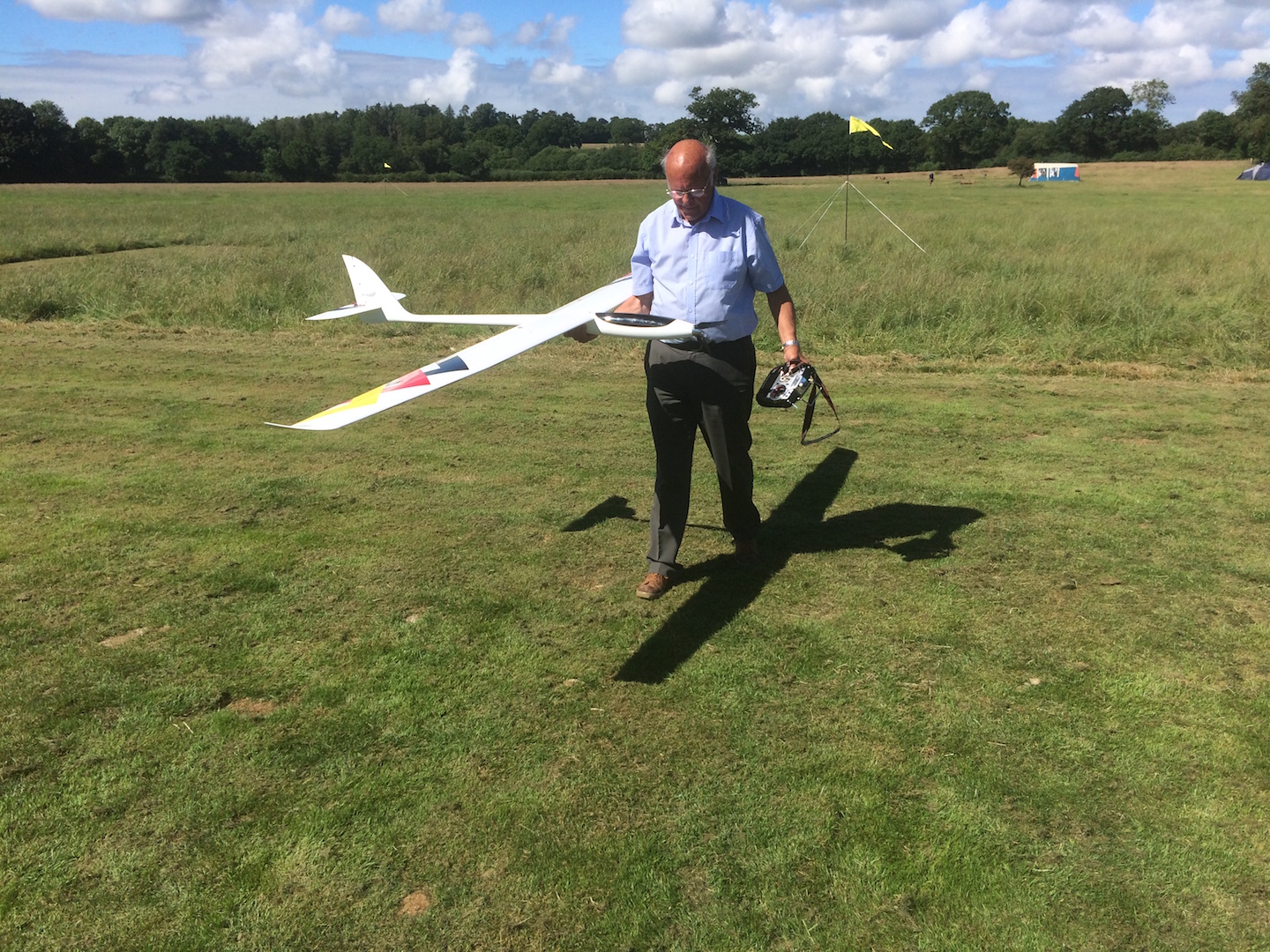 It was a great day with some real laughs and companionship. The members who were unable to attend are missing out on a great event.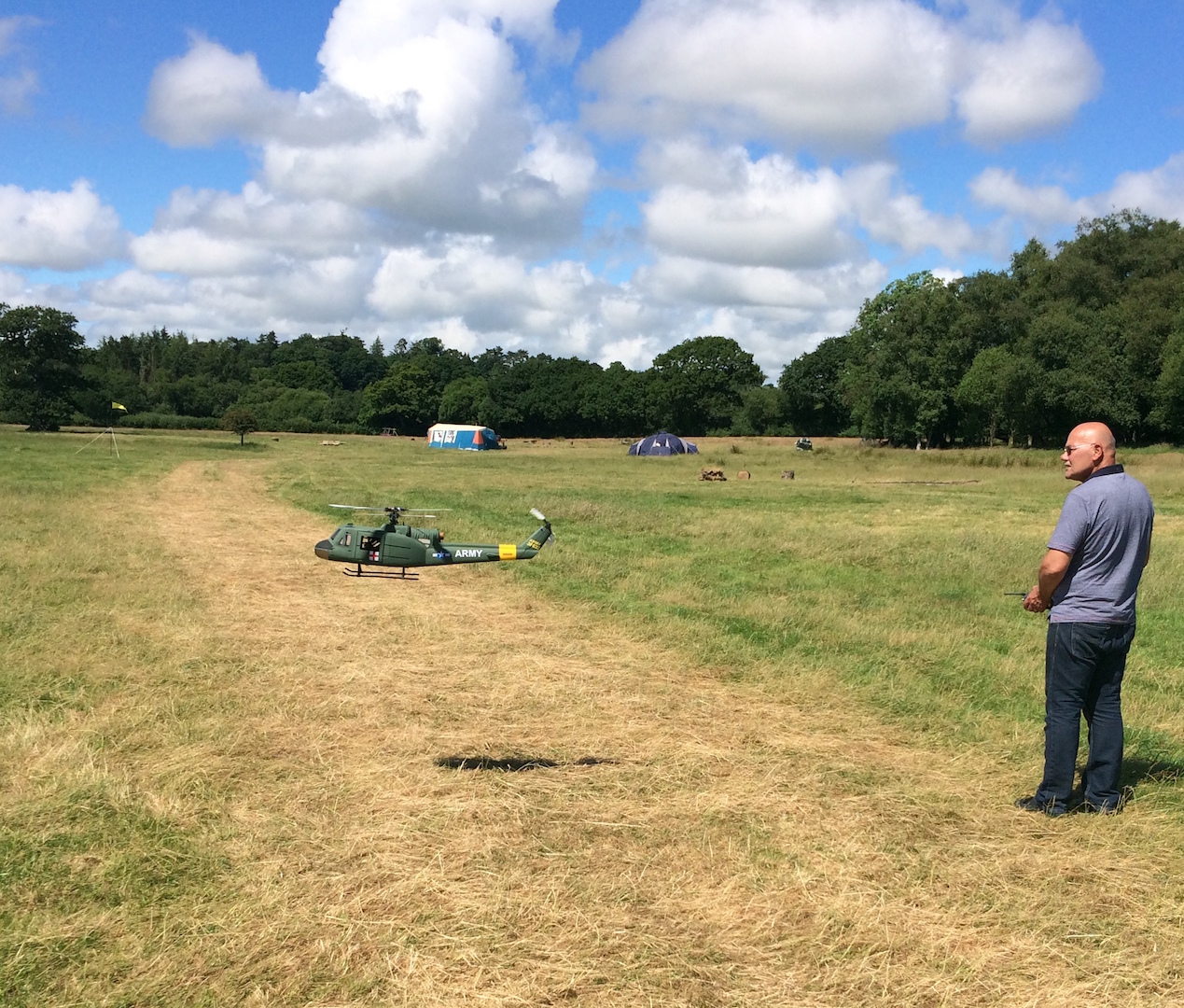 Michael hovering his Huey Rescue Heli
Thank you to everyone.
See you at the patch.
Rob