The final fun fly of the year took place on Sunday the 27th October. A stunning day after torrential rain in the previous 2 days.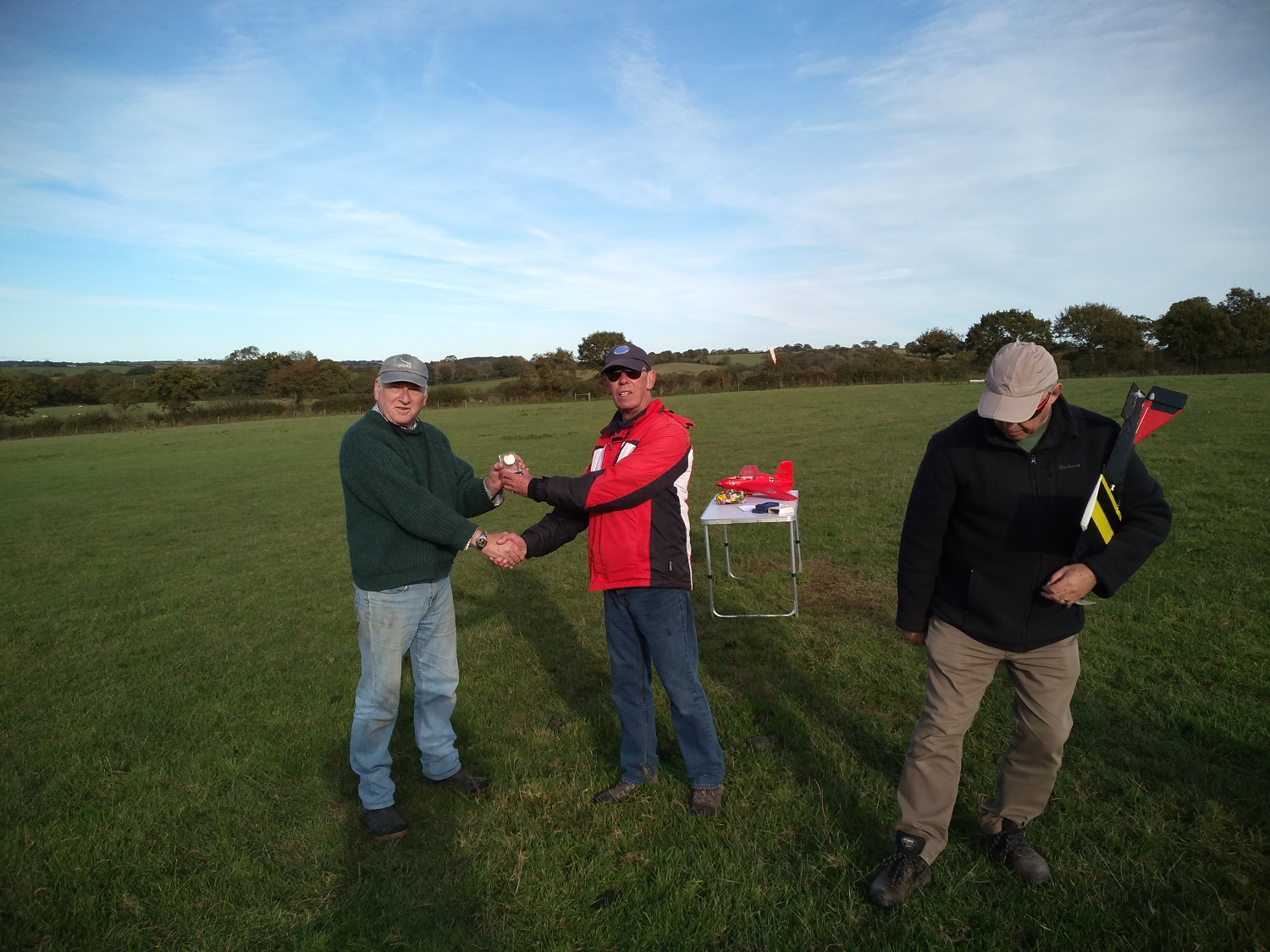 Phil receiving the monthly trophy for the Oke Stik Racing. Gary probably scrapping sheep poo off his shoe. A natural hazard.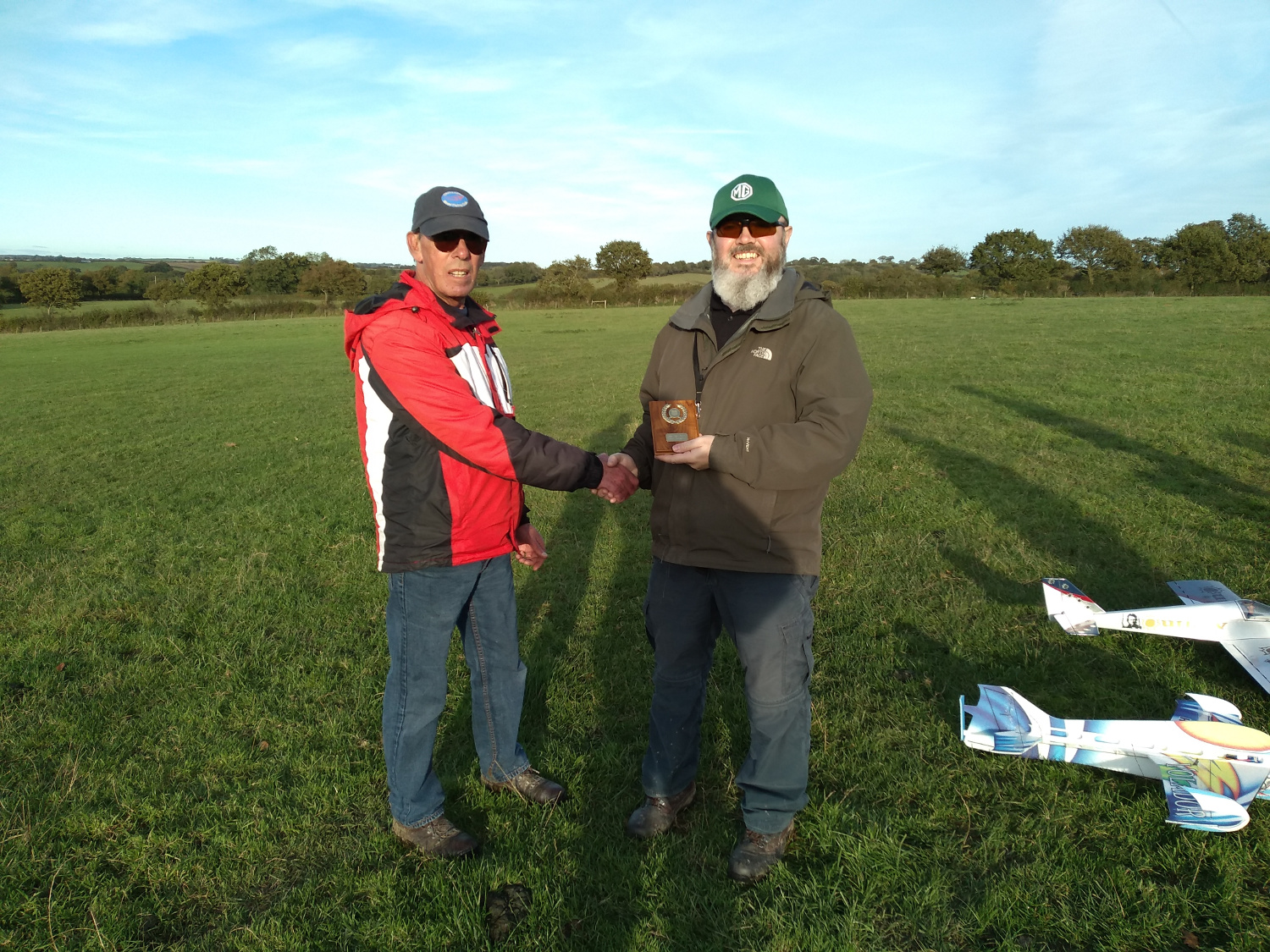 Phil and Guy were joint winners of the Last Man Down competition. Both with perfect scores for both rounds. Phil opted to give the monthly Trophy to Guy seen here.
Thanks to everyone for a great season of flying. Lots of fun and a huge improvement in flying ability shown by everyone over the season.
Rob