Debbie and I left last Monday to spend the week in Wales. First stop was Merthyr Tydfil. The trip was surprisingly quick only taking 3.5hrs. Had I known this I would have planned a trip to Bwlch Slopes that day.
It took about half an hour to travel through some wonderful mountain scenery and the Welsh Valleys to get to the stunning slopes of Bwlch;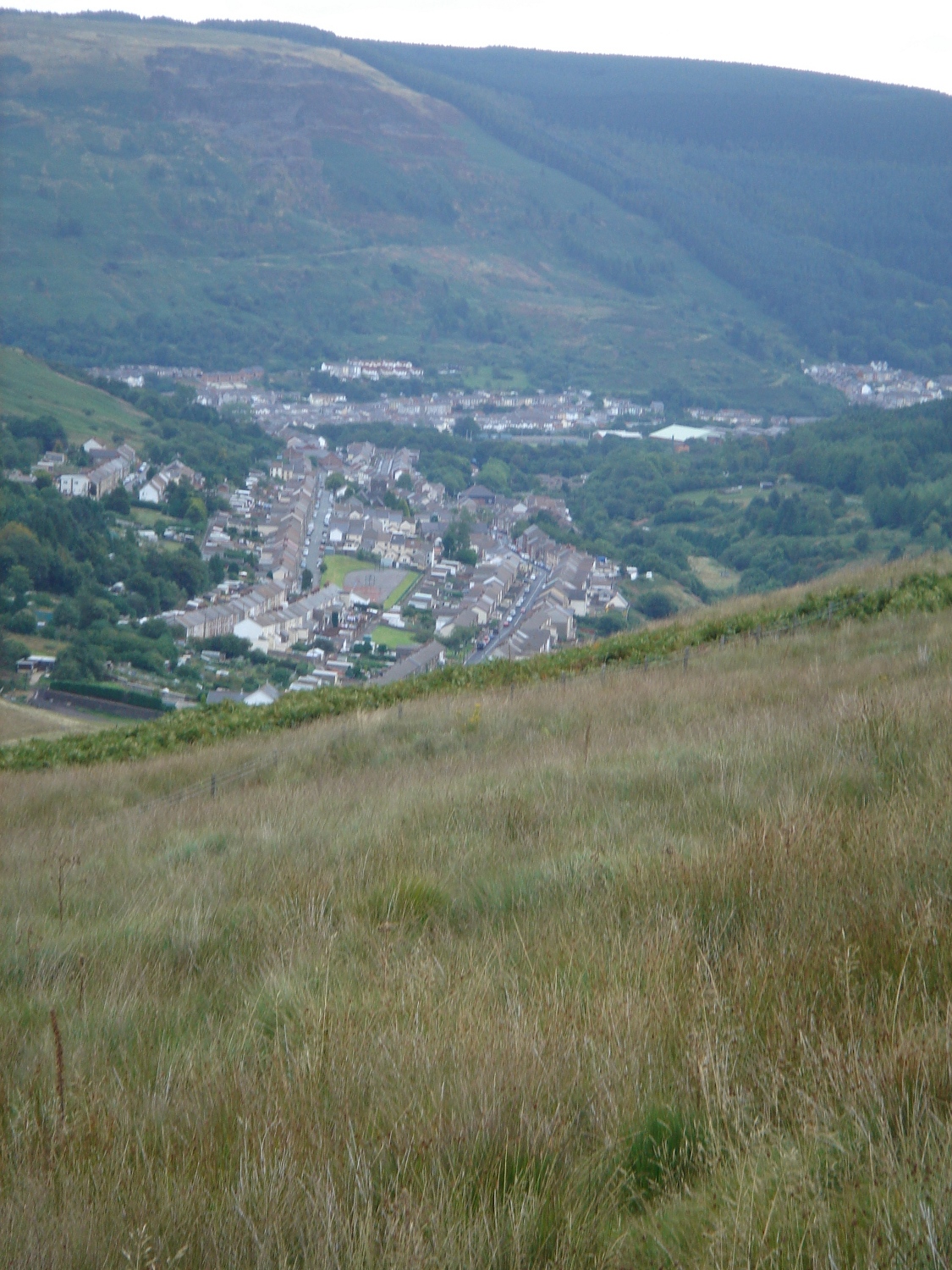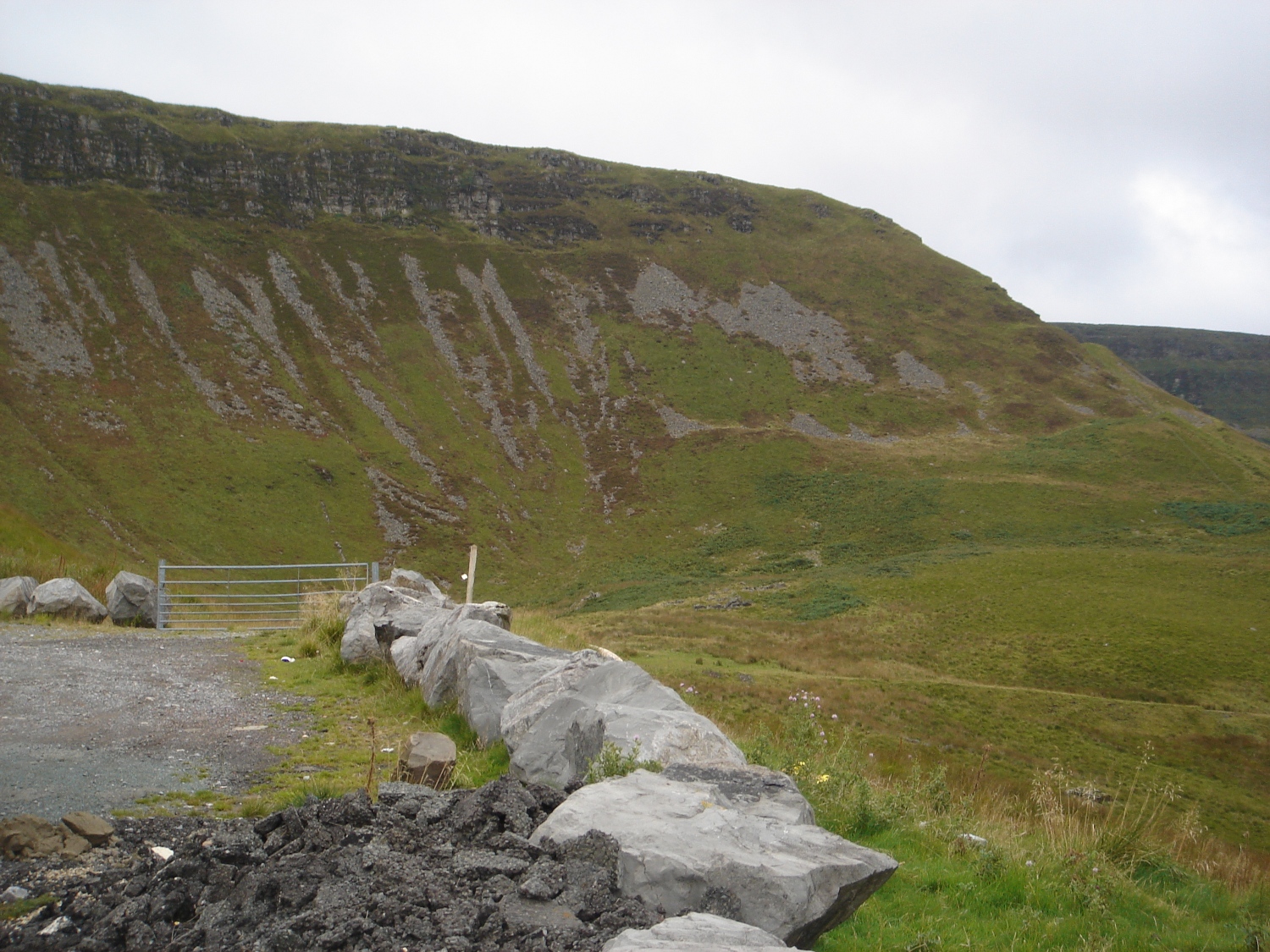 There was a good wind blowing onto the Ice Cream Slope. The slope has a great landing area behind and we were lucky with the wind direction on to this slope. I started off with the Fusion and then flew the PMP Stage 2;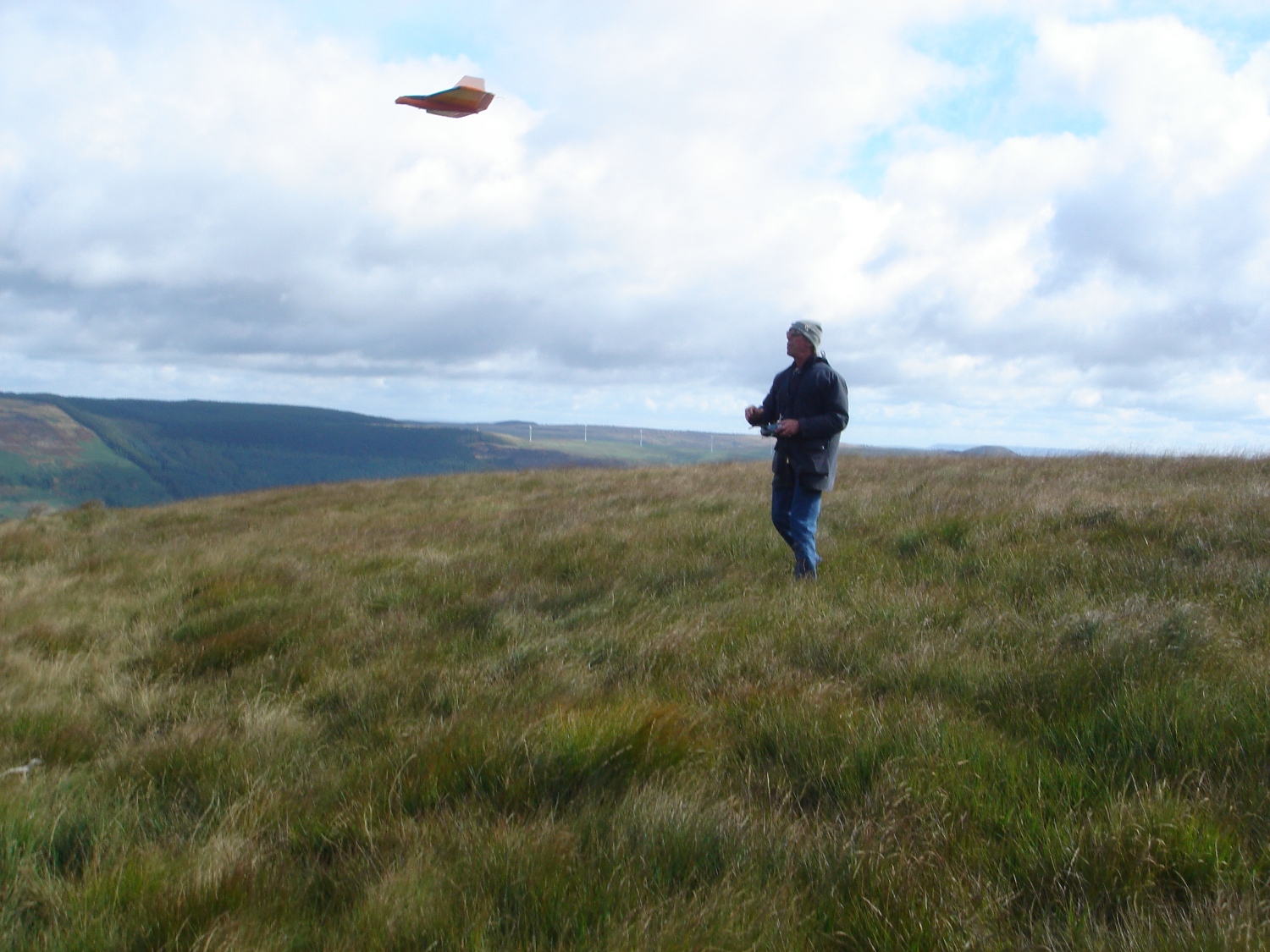 Looking over the valley is the Wrecker and the Crest. Both used for F3F competitions. The Wrecker, so named, because of the vicious rotor at the edge which is renowned for destroying gliders;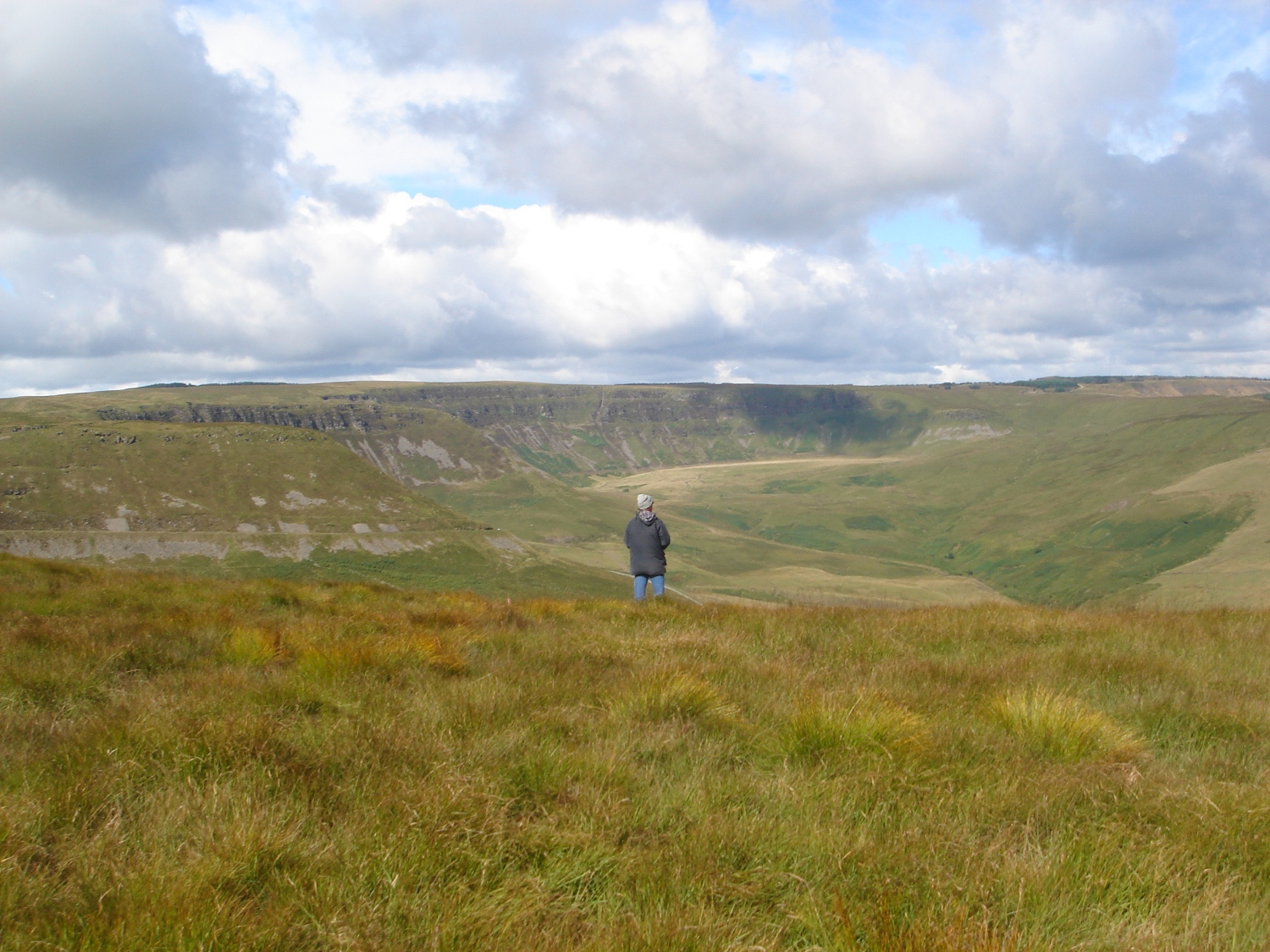 I was joined by two "locals", Chris and Mark (FWAL). I say locals but both had traveled further than me. Great company and I learned a lot and saw some awesome planes and flying.
Mark brought his 2 Blejzyk models; 1.9m Mefisto and 2.4m Hammer;
while Chris brought his Willow, Air One, Tucan and Voltige;
Chris flying an F3F;

Chris flying video;
The following day we traveled through the Brecon Beacons on up through North Wales to Colwyn Bay. A really lovely seaside town with lovely beaches.
The weather forecast for Thursday was rain arriving at 2pm. We went up to Llandudno and the Great Orme early to get some flying in. This is a really spectacular location. The granite batholith rising high above the sea;
We went on to the Southerly face looking into the bay where there was a gentle wind and lots of lift off the sea;
Had some wonderful flying with the Fusion and lots of practice landing the PMP Stage 2;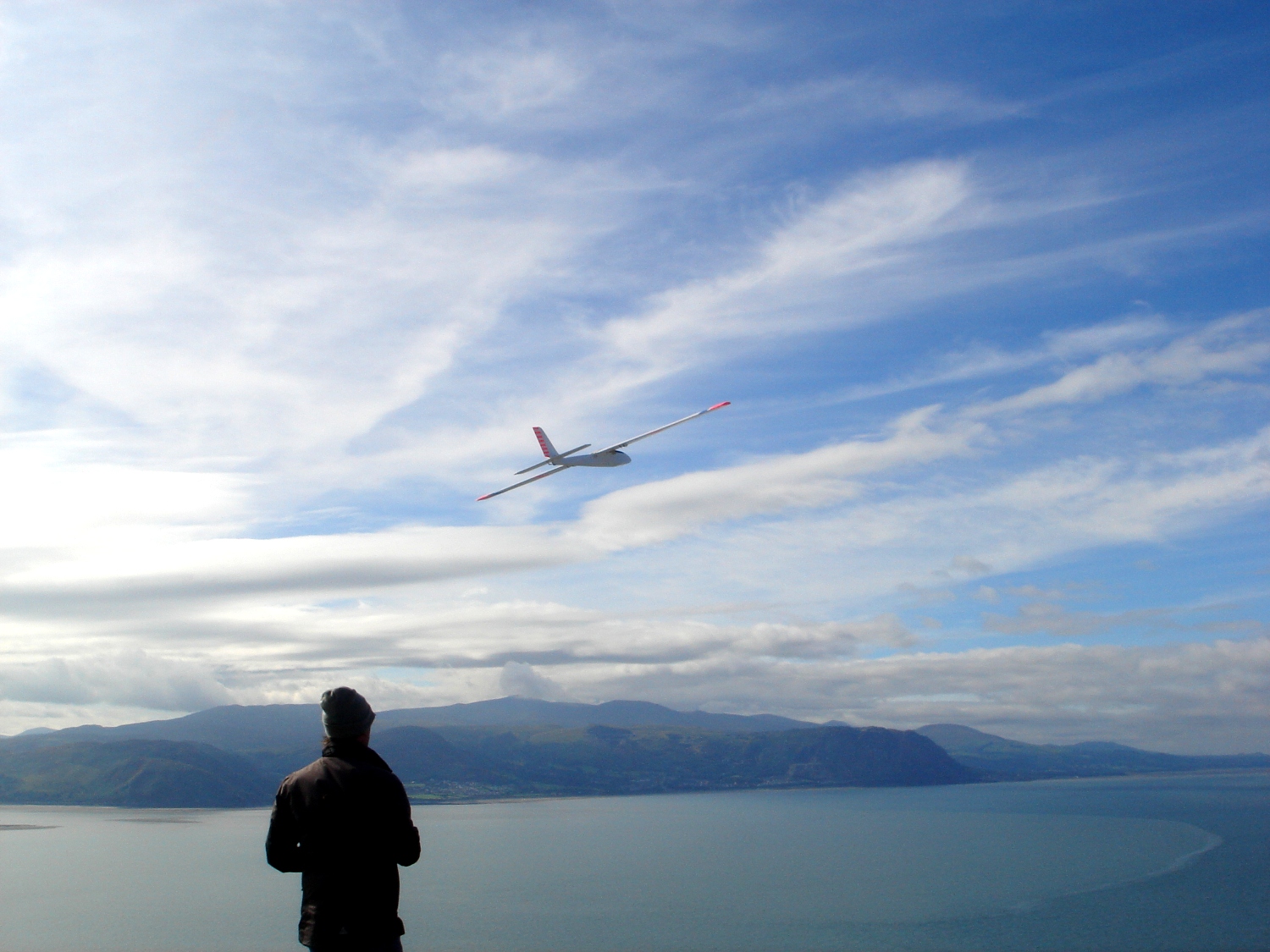 Ian and Tim had planned to meet me there but sadly I left shortly before they arrived and missed a session of flying with them.
We made our way home via the A470 through Snowdonia. What a wonderful route this is;
We returned to a very soggy and wet South West. If you ever get the chance to visit and fly in Wales you are surely in for a treat you'll never forget. I will definitely be returning for more.
Happy soft landings,
Rob